Be a Pillar of Community.
Help us finish the Map by applying as a contributor on Discord or in the forums
Full map of the Island from Night of the Dead
Thanks to Outlaw2044 for creating the map and sharing it with us through our community discord!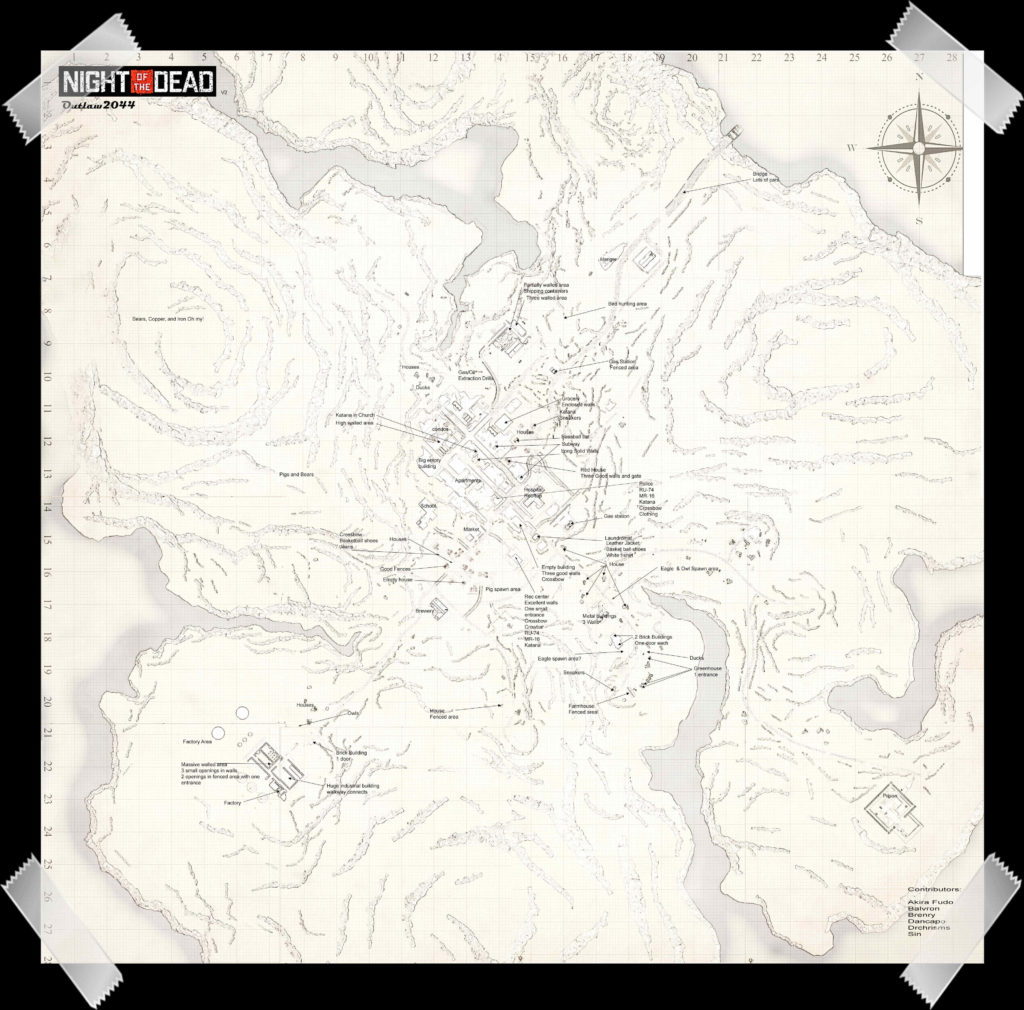 This is the whole Map from Night of the Dead. It got unrevealed by our fellow member Outlaw2044 who put a lot of effort and work into finding out about the locations and spots. Credits also go out to Akira Fudo, Balvron, Brenry, Dancapo, Drchrisms and Sin for helping and contributing to the Map.
All journal locations – Night of the Dead Map